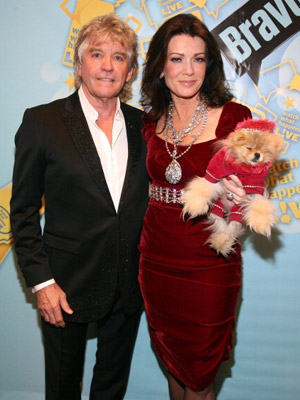 As one of the fashion obsessed, I enjoy the Closet Confessions videos from Blue Fly, an online retailer of designer fashion and accessories.
Since 2010, Blue Fly has created 45 second documentary spots with trend-setting celebrities giving unscripted tours of their closets.
Personalities such as heiress Nicky Hilton, Project Runway alum and notable fashion designer Christian Siriano, Senior Vice President of Bravo Original Programing & Development and talk show host Andy Cohen, favorite Real Housewife of New York City andSkinny Girl, Bethenny Frankel, and comedienne Joan Rivers share the stories behind their favorite pieces of clothing.
The web episodes were so popular that they aired onBravo television this past fall. To watch the episodes, click here.
Although some of the celebrities are filmed with their kids, dogs and cats, viewers only have a glimpse of what's in the children's closets.
There is very little mentioned about how the pets live and if they have their own closets.
As a pet trend and lifestyle expert, of course, I would be interested in the pets featured in the spots and wondered if one particular, up-and-comer four-legged Bravolebrity would be seen in tow with his Mistress at a later date.
I am speaking of the new Real Housewives of Beverly Hills dog star, Gigolo VanderPump-Todd.
Born in West Virginia, Gigolo, called Giggy by his family, friends and fans, is the 3-lb pampered Pomeranian of successful British restaurateurs and club owners Kenneth Todd and Lisa Vanderpump.
To date, Gigolo has been seen in every RHOBH episode and writes an insider's blog about the drama of "the girls" for Bravo.com
Unlike his three siblings (Lollipop-Maltese, Pikachu-Cocker Spaniel, and Buki-Pomeranian), he is never goes au naturale with a just a good grooming. According to his gorgeous dog mama, Giggy suffers from alopecia — a form of patterned baldness, in which he loses his hair symmetrically on both sides of his body. As a result, Giggy is usually seen wearing clothes.
When asked, "What's in Giggy's closet?" In an exclusive interview for NBC's Petside.com, Lisa told this reporter that that her beloved Little Man has a primarily a wardrobe of pajamas. With a name like Gigolo, I wonder if he is he channeling the original Playboy, Hugh Hefner.
"Generally, he will sleep in pajamas and wear them most of the early part of the day," says Lisa Vanderpump. She admits that both she and her husband, Ken, are doting parents that take an active part in styling, xs-sized Giggy.
To find PJs for the Gigster, the Vanderpump-Todds have to shop around. One of exclusive the Beverly Hills pet boutiques in which Lisa shops is Doggie Styles owned by my friend, Michael Campbell. Mike supplies Giggy with Klippo sleepwear.
To achieve a look, the couple dyes many of their pooch's pajamas royal blue, at times. Other than royal blue, Giggy sports colors of white, mauve, purple and black. When asked why he doesn't wear pink like the stylish Chihuahua, Bruiser, in Legally Blonde movies, I was firmly told by Ms. Lisa that "he never wears pink; he's a boy!"
Wearing pink for both boys and men is quite fashionable these days, but since his mother is called "Pinky" by those closest to her and is seen often wearing pink, I suspect that it might look too matchy-matchy if mother and dog son are both dressed in the same color.
"On occasion, he is dressed in a sweater, but we prefer that that he wear outfits with trousers like jumpsuits," explains Mrs. Vanderpump-Todd.
What you won't find in Giggy's closet? A fashionable pet carrier or canine tote bag.
"Giggy is never carried in a pet tote. He doesn't like it and prefers to be carried. Other than the house and the grounds, he never walks on the ground in public. If we put him in a bag, he will bark… just as he does when we go out and leave him at home with the other dogs. He prefers human company; he prefers to be with us, and we love taking him everywhere," explains Lisa.
"Everywhere," includes the couple's Villa Blanca and Sur restaurants, dinner parties, vacations and weekend getaways including an occasional appearance on Watch What Happens with Bravo's Andy Cohen. Recently, Giggy appeared on Cohen's New Year's Eve Special handsomely dressed in a tuxedo with a glittering top hat.
When asked what's in Giggy's future? I was told possibly a canine clothing line. No doubt with his style, he will join the ranks of lingerie designers, Jose Natori and La Perla. With two dedicated and loving parents by his side, this dog is going places.
To keep up with Giggy, Tweet him at @giggythepom.
Article from Charlotte Reed of Petside.com